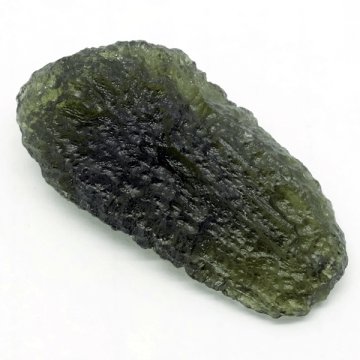 Natural Moldavites from various localities in South Bohemia, weighing from one to five grams. Moldavites are not treated in any way, they are just cleaned from clay in an ultrasonic bath.
Each locality is characterised by its colour, so the colour of vltavíns can vary from light to grass or olive green to brown shades, which are typical of Moravian localities. It is rare to find two-coloured moldavites.
The second characteristic feature is the sculpture (the scarification of the surface due to soil solutions), which can range from very subtle and faint to the so-called 'hedgehogs' that were typical of the Besednice - Ježkovna site.