Pendants - moldavite over 2 g - tektite - Chain to the pendant - Silver 41 cm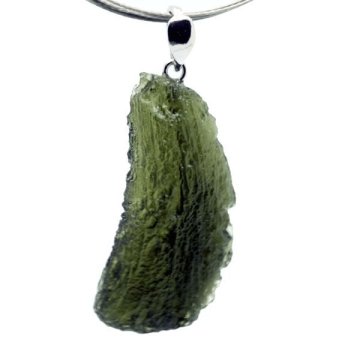 Pendants with moldavites from the South Bohemia region. The weight of the pendants is from 2 to 10 grams, the eye is made of silver 925/1000.
There are different shapes and sizes of pendants, each piece is original.