Meteorite gift sets - Description language - Portuguese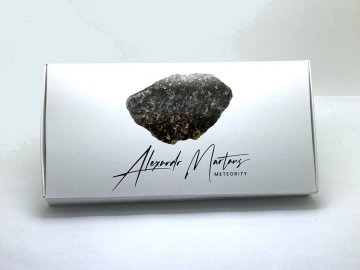 The category contains gift sets made up of meteorites from various locations around the world. The aim is to offer sets of several meteorites at a reasonable price. A set can form the basis of an interesting collection, or it can be used as an original gift for a birthday, Christmas or other occasion.
The gift sets contain different types of meteorites that are housed in a gift box.There are several different options depending on the price you want to spend on the gift set. Each set contains 6 or 9 meteorites from different localities, the choice of localities varies and depends on our current offer. The meteorite is housed in a plastic box with a description that includes the name, location/state and type of meteorite.
Each set is packaged in a gift paper box with a logo and picture of the pallasite.