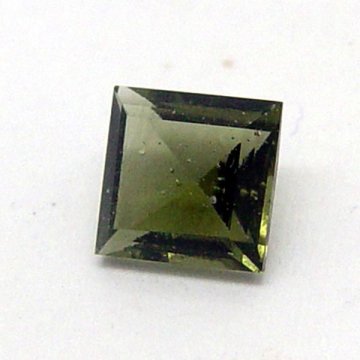 Natural moldavite that is cut into a horn shape (square or rectangle) is one of the relatively common cuts, which is applied especially to diamonds and colored stones.
This type of cut can be applied to jewellery where this stone will dominate or can be complemented by other cut stones to give the basis for a unique piece of jewellery. Quite often it can be found alone in rings.
The cutting of our stones is carried out by a professional cutter in Turnov.